Information
The debut publication from Volume, a publishing imprint I co-founded with Thames & Hudson, Look & See is a tour around printmaker Anthony Burrill's personal collection of printed matter, lovingly gathered and curated throughout his career. Intended as a whimsical and, at times, philosophical look at the 'outsider design' that forms a part our daily lives, the book is similarly deconstructed, with an exposed Bodoniana binding and a two colour design which alternates a secondary Pantone ink with each 16 page signature.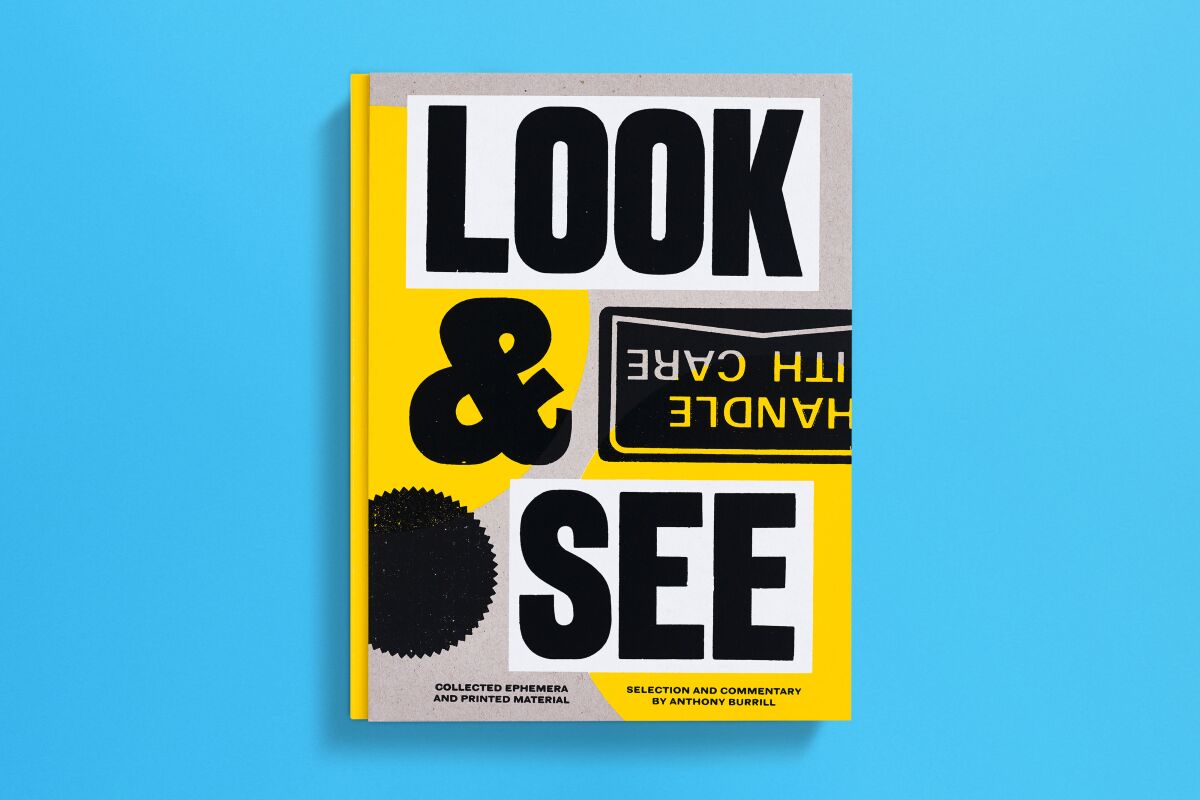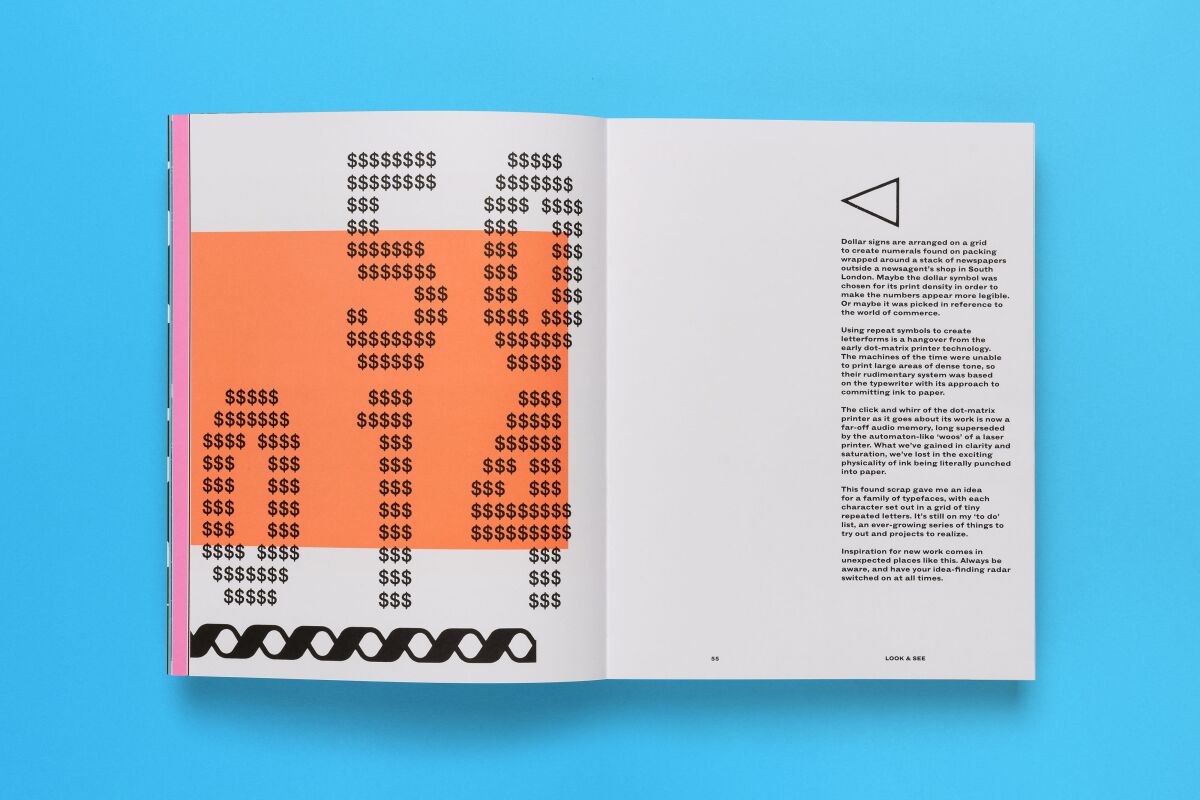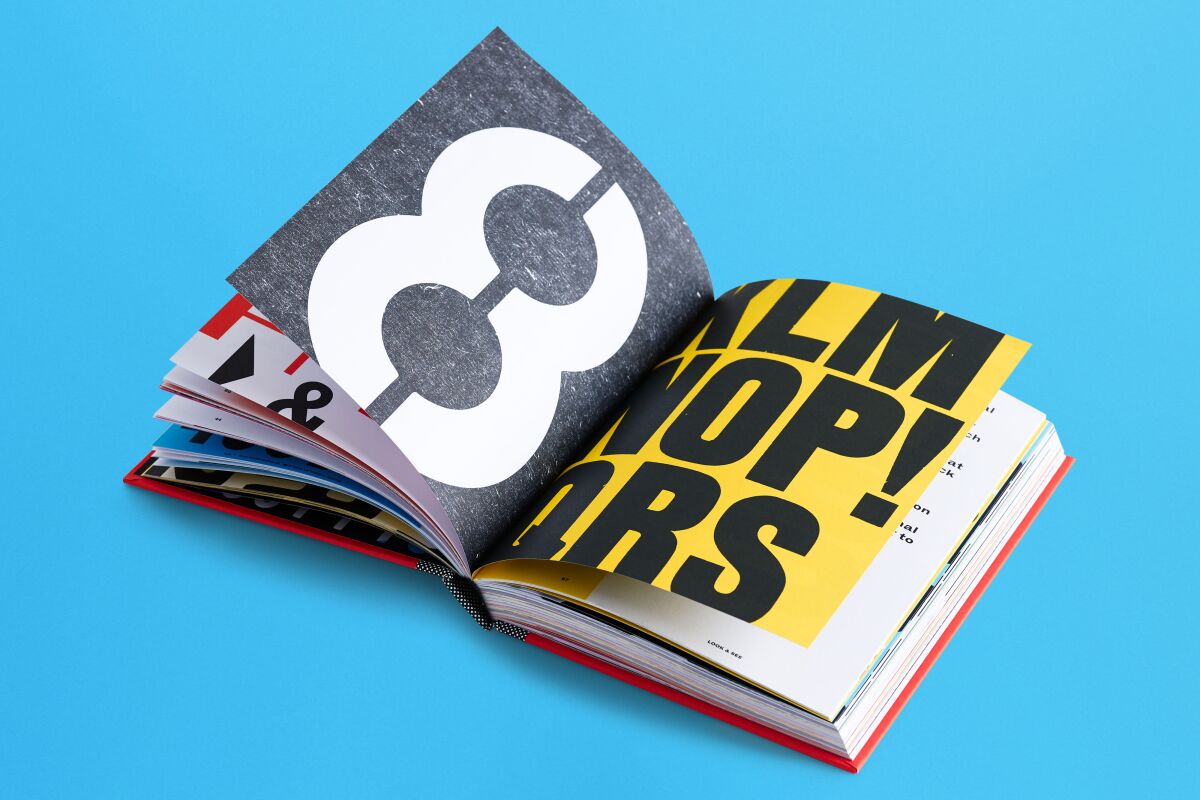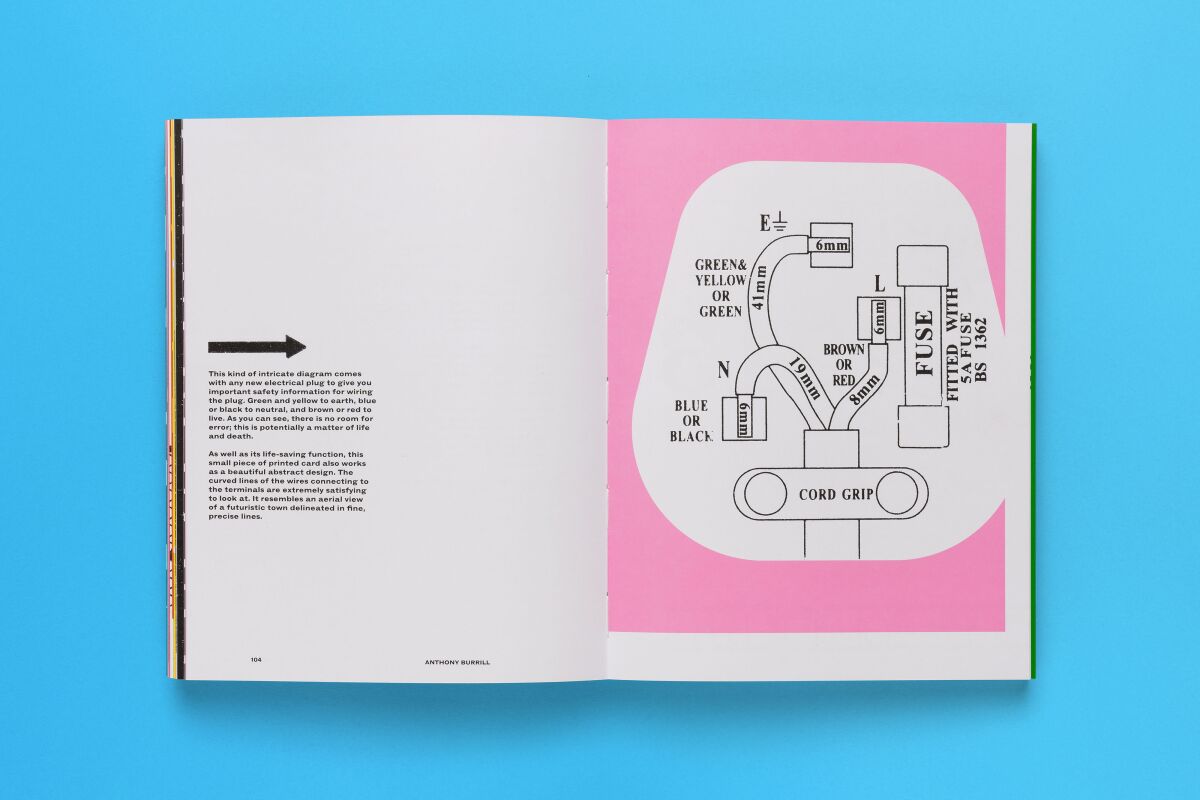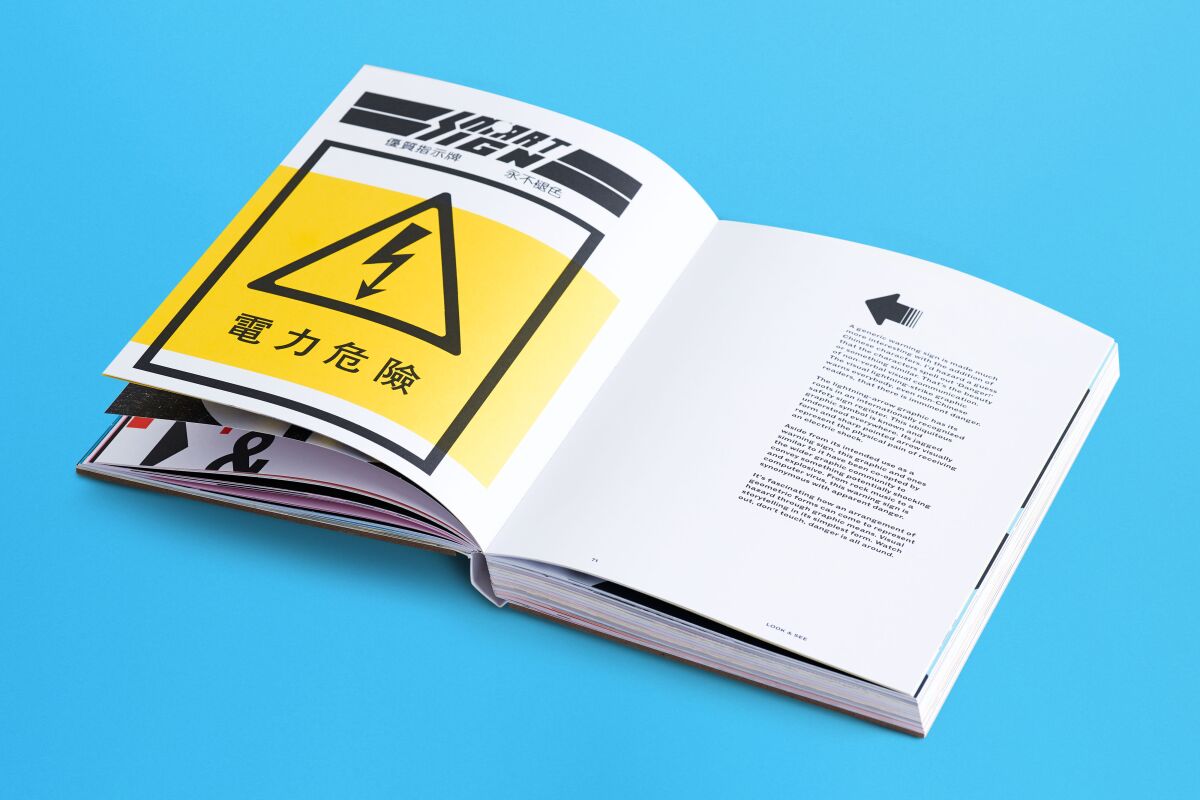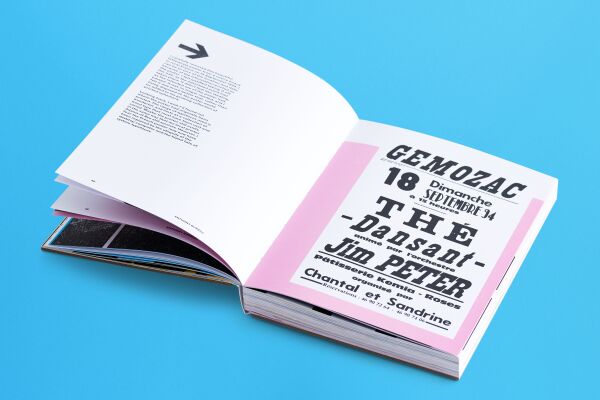 Our campaign video, created by Max Smith, invites us into Burrill's studio and offers a glimpse at the huge collection of print ephemera and design curiosities that form the basis for Look & See.
Two alternate versions of the Look & See were also produced: a clamshell version was offered for backers of the Volume campaign, swathed in a screen-printed craft paper design and signed by Burrill, while a traditionally-bound edition with a red cover design was created for bookshops.